Welcome to OOSS Education, where you'll find courses and webinars, proprietary benchmarking, salary surveys, adoption and topical studies, comprehensive research reports, legislative updates, articles and publications, white papers, practical staff training tools, and much, much more.
OOSS Education resources are free to OOSS members and partners.
For more information about OOSS or to join, contact Albert Castillo, OOSS Membership Development Consultant, at acastillo@ooss.org or (210) 237-9629.
Take a video tour of OOSS Education.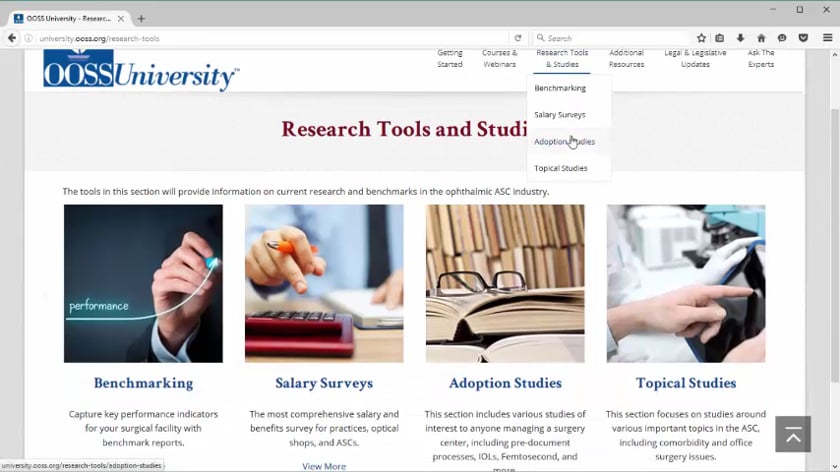 At OOSS, we aim to provide you with the essential information and insight you need to develop and sustain a culture of high performance and recognized patient care excellence. We believe there is no better way to facilitate this than to connect you with your peers and industry experts through OOSS Talk.
While OOSS membership is not required to participate in OOSS Talk, you must first create an account to login. It's free and easy to do. Sign up or log in today to join the conversation.